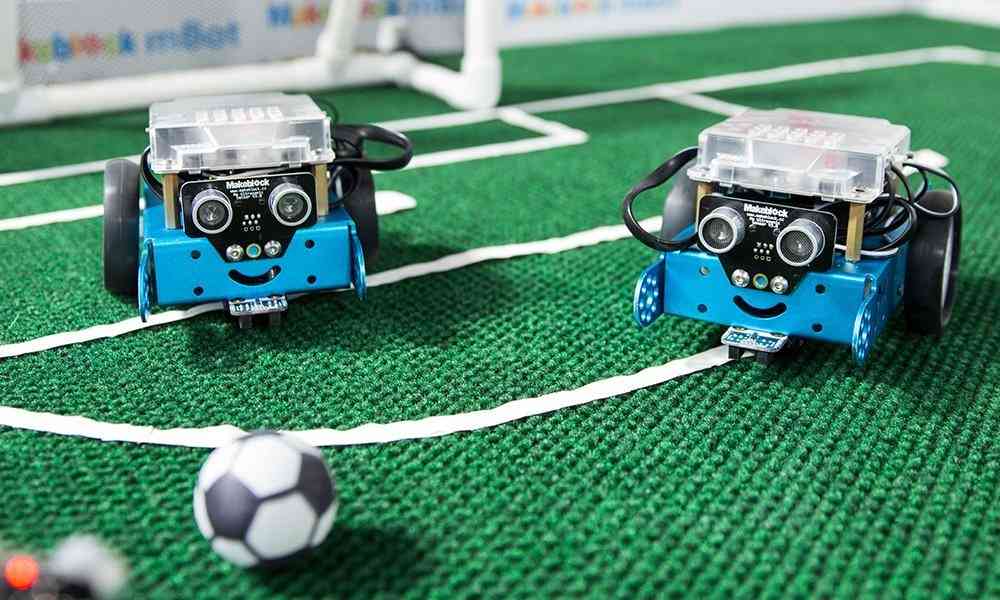 Makeblock MBot Programming Educational Robot Kit Review
Would you like your child to learn about programming and engineering while having a great time? Then why not encourage them to learn robotics and programming by giving them this DIY robot kit from Makeblock?
The Makeblock MBot Programming Educational Robot Kit would enable your child to explore programming through the graphical programming software that mBlock developed. The said software is very easy for children and even adults to learn as it is a drag-and-drop type. Based on Scratch 2.0, it is a quick means to learn programming, control the robot, and make it do various functions.
This is far from the cheap toys you find in most toy stores. It is built of sturdy materials so the likelihood of it breaking down after a few months is very low.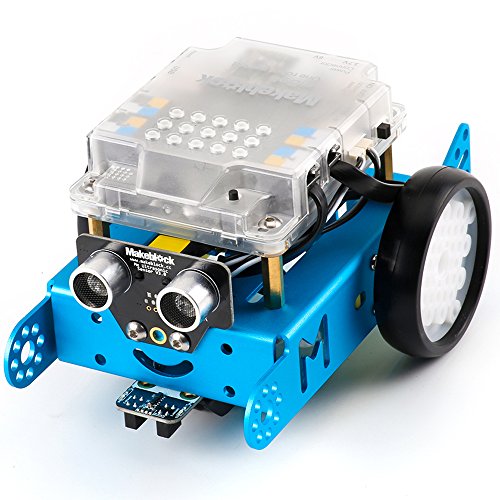 Features
Comes with many basic pre-assembled options
Makes use of a drag-and-drop programming software based on Scratch 2.0
With 38 assembly parts that can be put together in 10 minutes or less
With color labeled RJ25 ports for convenient wiring
Pros
The casing is atomized so that the eyes of children are protected from the glare of the onboard LED
Its programming software which MBlock developed based on Scratch 2.0 is very easy to follow/learn for most children as well as parents as it is a drag-and-drop type
With the programming software of this robot toy, children can learn how to program the toy, control it, and realize its various functions
There are 38 assembly parts which can be assembled in 10 minutes or less
With very few assembly parts, the chances of items getting lost or misplaced are very low
The RJ25 ports are color labeled thus users will be able to wire them quickly and conveniently
There is no need for special tools to put this thing together
With ports only needing to be wired, users will have more time to spend on tinkering with the program of the robot
Children will have a lot of fun with the robot as they can program it to realize various functions, like avoiding walls and following a line, among others
The robot is made of 2mm thick aluminum chassis, making it strong and durable
The unit can also be attached with other Makeblock and Lego parts
There are holes for mounting additional sensors and brackets
There are lots of available resources online that children and their parents can go to if they want to know more about the programming software and Arduino
It can challenge kids to be creative while having a lot of fun
Cons
The batteries for this robot are not included in the package
Instructions are in broken English which can be quite frustrating
Who is it for?
This is a great gift for children aged 7 years or older as they can learn more about robotics and programming without the complicated coding. Children will be able to show their creativity with this robot kit. They can also get started on programming with the help of this robot kit.
This may not be a good present for younger kids, though. While they may be able to assemble the robot, younger kids may have difficulty in learning the programming software that Makeblock developed for this robot kit.
If you feel that your child would be able to understand and control the software, then perhaps you should guide him or her if and when you eventually buy this robot kit.
This is also a good buy for hobbyists who are very much into robots. With the uncomplicated programming software for controlling the robot, hobbyists will be able to move the robot without having to learn coding.
Verdict- Should You Get It?
Parents who have children exhibiting signs of being inclined with programming and robotics should get Makeblock MBot Programming Educational Robot Kit. This is an entry-level device that can get children started on robotics. Young future engineers and programmers will be able to learn the basics of programming with this kit, and more importantly they will have lots of fun doing so.