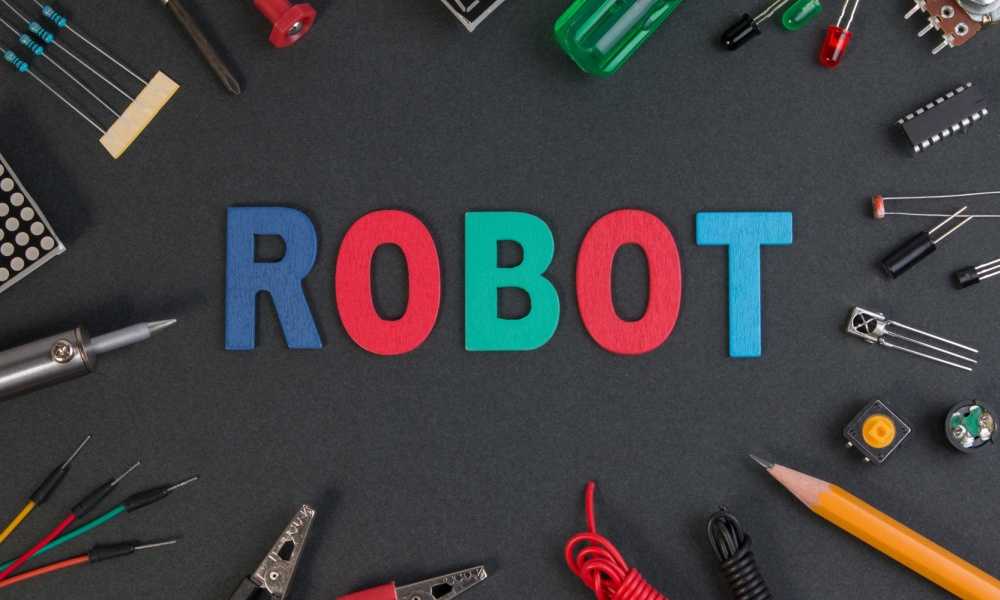 OX-EYED Robotic Robot Toy 373pcs Set Review
Are you looking for a unique robot toy for your kids? Then the OX-Eyed robotic toy set must be in your wish list. This is a set containing 373 pieces with lots of parts that your child can play around. This is one robot toy that can improve your kid's imagination and creativity.
OX-EYED Robotic Robot Toy
is a motorized walking toy that children play with. It is very easy to assemble. In fact, your kids can build any toy he wants from this set without the use of any special tools.
With 373 pieces in this set, your child will be able to build any figure he or she desires. From building a little crustacean robot to a huge spider robot, the possibilities are endless with this robotic toy.  The pieces are also easy to put together, thus your child will be able to assemble a toy figure according to his or her liking.
There's a high performance motor that drives this walking toy, and with simple instructions to follow, your child should be able to have this toy operating in no time.
This is far from the cheap robot toy that you may have encountered several times in the past. It is very sturdy enough to last for many years.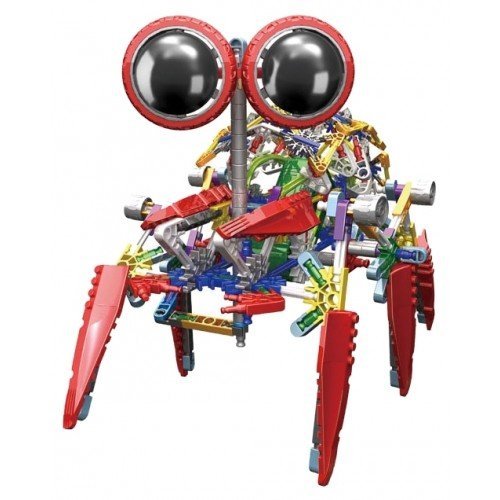 Features
Powered by a high performance motor
With simple, easy-to-follow instructions
Battery-powered (2 AA batteries)
With 373 pieces
Pros
Lots of pieces that children can play around, and use in building whatever toy or design they want
High performance motor that can enable the toy to walk
It has simple instructions that even your child can follow
The instructions are diagrammed, so that even a 5 year old child who can't read yet will be able to follow them
No need for special tools to put the pieces together
The pieces feel sturdy and easy to handle
It has a very sleek and attractive design
It can be combined with another robot set to make a bigger toy
This can provide a good bonding experience between children and parents
The pieces are packed in a large, easy-to-carry bag
It can stimulate creativity and imagination among the young ones
Can be played by children as young as five years old
It has a reasonable price
It can be a good gift to budding engineers
The Knex pieces can also be added to your Knex collections
Cons
The batteries for the motor are not included
With too many pieces, it can be easy for young kids to lose those parts
Who is it Best For?
This robotic toy is a great gift for young ones who are into building things. Think of it as Lego merged with K'nex, sans the high price tags of those toys. This robotic toy set will encourage your little ones to think creatively. It can also be a good product for them to get started on robotics and programming.
This robotic toy set has very easy-to-follow instructions that your children will be able to do. Since the instructions are in diagrams, your son or daughter should be able to follow them.
Plus, this robotic toy set isn't the only set that you can give to your child. There are three other sets under the brand that you can buy. Thus your child will be able to build a bigger robot if and when you buy those three other sets.
This robot set, however, is best for use only of children 5 years old and above. Children who are younger than 5 years old may find the pieces a bit difficult to put together. Plus, with so many pieces in this set, it can be too easy for them to lose them.
Verdict – should I buy it?
If you are tired of giving your child the usual action figures or dolls, why don't you try OX-EYED Robotic Robot Toy? This is a more intriguing toy for your young ones.
You should be able to encourage him or her to think more creatively. With 373 pieces included in the set, there are so many figures that he can build with this toy. This toy should harness the budding innovator or engineer in your child.